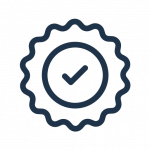 New to Appspace? Browse and discover how to use the platform in a jiffy!
Take the first time user path for an overview and a closer look at the important areas of the Appspace console.
Essential Paths for Everyone
Follow this series of introductory paths to get you started with end-to-end Appspace workflows.
Learn how to publish content to a TV screen or Appspace compatible device.
Essential Guides for Getting Started
An introduction to the key components of our platform to get you started with our platform and App. 
This article provides illustrations of the Appspace App 2.0 displaying interactive content for workplace displays, team communications, and space management.