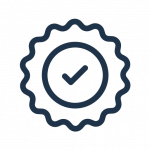 New to Appspace? Browse and discover how to use the platform in a jiffy!
Take the first time user path for an overview and a closer look at the important areas of the Appspace console.
Essential Paths for Everyone
Follow this series of introductory paths to get you started with end-to-end Appspace workflows.
Start with the basics and overview of important features and functions.
Essential Guides for Getting Started
An introduction to the key components of our platform to get you started with our platform and App. 
This article provides illustrations of the Appspace App 2.0 displaying interactive content for workplace displays, team communications, and space management.
The Content Portal, with improved overall information sharing workflows, makes it easy for users to access published information from anywhere, via computers, tablets, or smartphones.
Organize and manage all your Appspace content in the Library in Appspace 8.0, which introduces a brand new user interface with a streamlined design and workflows for improved user experience.
Browse and discover the brand new user interface and navigation menu in the Appspace 8.x platform console that has been updated with a streamlined design for improved user experience.
Invite users and manage user profiles, permissions, and roles in the Users module in Appspace 8.0, which introduces a brand new user interface with a streamlined design and workflows for improved user experience.
For help with our platform or App, you may contact Appspace Support via one of the available support options; chat with a technician, give us a call, or simply submit a support ticket.
This article lists the on-prem upgrade paths necessary for upgrading your Appspace on-prem deployments, and the end of support dates for older versions.
This document provides a comprehensive introduction to user roles, personas, and permissions, required to perform the different functions in the Appspace 8.0 console.
View Appspace subscription, licensing, and billing information, renew or upgrade your license, view user, device, and bandwidth consumption, and create support tickets, all in one place.
Find a list of Appspace cards that are compatible with your device or TV, ideal for creating engaging, interactive content, for workplace and team communications, as well as space management.
Find supported image types, video formats, video playback requirements, content delivery modes, etc. for devices in each operating environment supported by the Appspace App.
Find a list of Appspace App supported devices, operating systems, and collaborations, with information on reference models, device firmware, and Appspace App download information.