Appspace is a cloud-based software platform for the modern workplace. Our software platform gives you the tools you need to author and publish content for various experiences, such as the following:
Engage your workforce with curated corporate messaging by displaying the latest announcements, sales wins, awards, new employee profile, and much more.
Book conference rooms or huddle spaces at designated locations with integration to either Google G-Suite or Microsoft Office 365.
Live stream industry news or corporate messaging from headquarters.
Use  collaboration displays to drive your communication initiatives when they are not being used for meetings.
Setup location based touch-screen kiosks with directories, wayfinding and maps.
Enforce your company's branding across all content.
Now that you have an understanding of how Appspace can be used in your organization, let's look at the key components of the platform.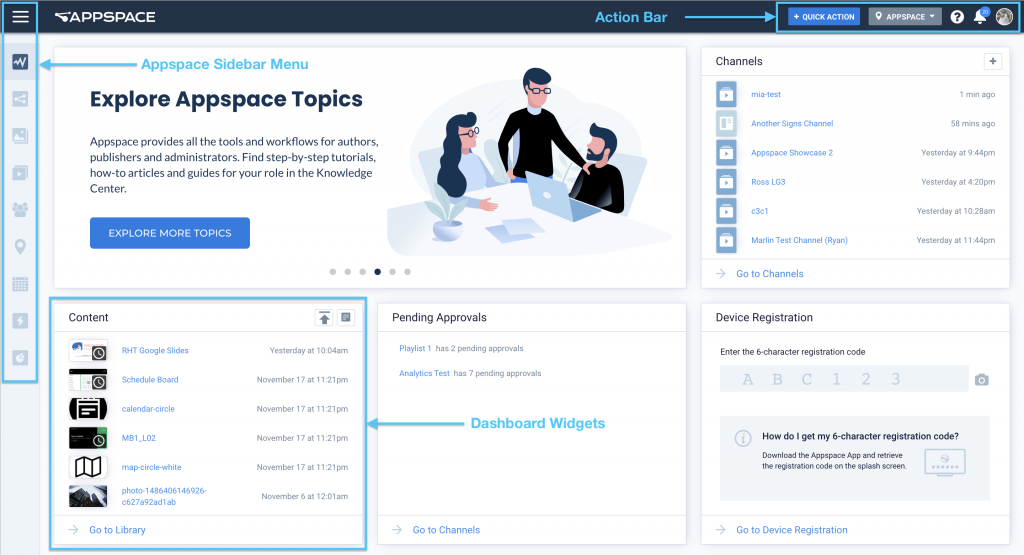 Appspace Console
Access the Appspace console on your desktop web browser to create and manage your content, invite and manage users, and add and manage devices and locations.
The Dashboard displays high-level widgets of all recent activities in your account including overall subscription usage, recent content and channel updates, and device and network health status and updates.
Access common functions such as creating cards and uploading content through the Quick Actions menu in the Action Bar.
All of the primary workflows can be accessed through the Appspace Sidebar Menu.
The Help button at the top right provides contextual help for the current page that you are in, with insights on what tasks can be accomplished.
See Navigating the Appspace Console for more details.
Cards and Content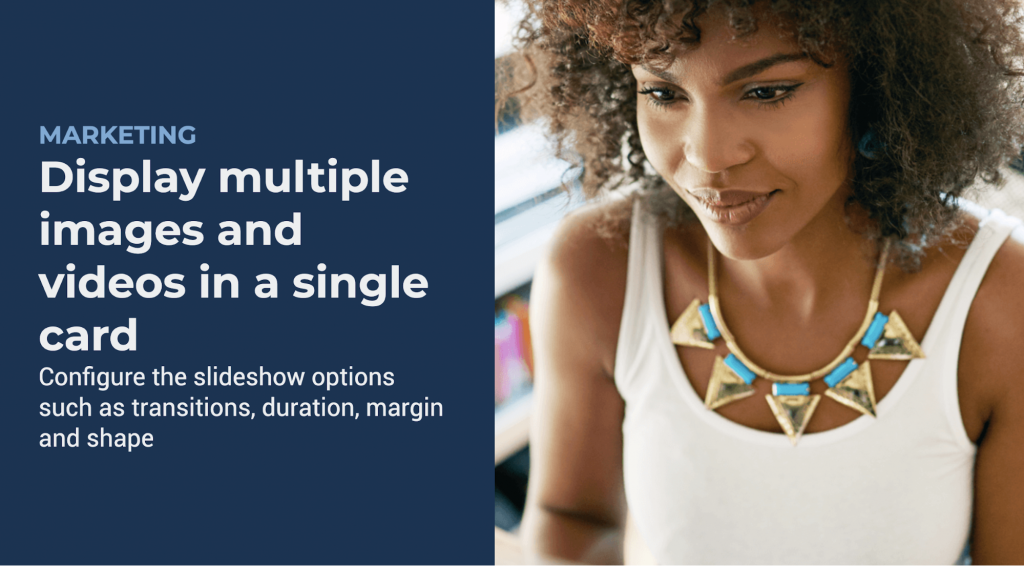 Publishing Content with Channels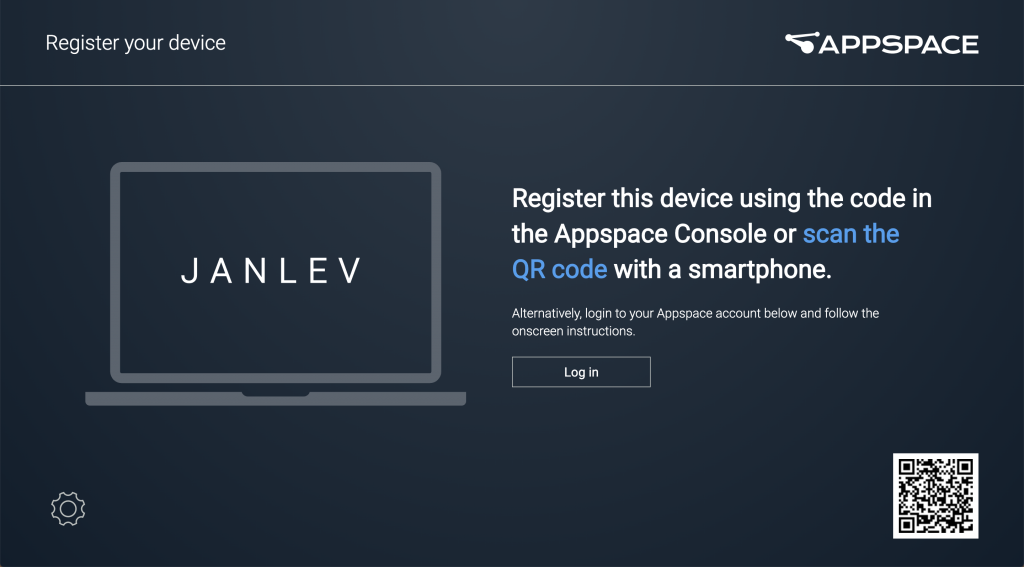 Appspace App and Devices

The Appspace App runs on a wide variety of devices running several operating systems; while most run the standard Appspace App, some devices target specific Appspace features or use cases and are known as device integrations or solutions.
Device configuration depends on which device type or solution you wish to configure. For most devices you are required to download and install the Appspace App from an OS-bound app store.
The Devices workflow is where you manage all of your devices and the organization of your devices and device groups within one or more locations. You can register devices and categorize them using device groups and tags. You can also set which devices get to see which channels, and preview what has already been assigned to any of the registered devices in your location.
See our Introduction to Devices guide for more info.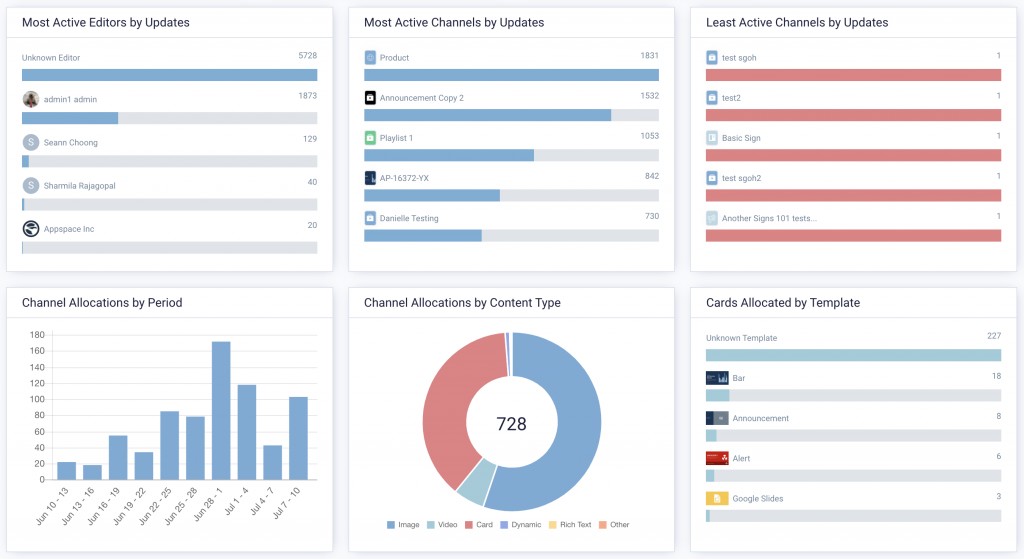 Appspace Console Analytics
Once you have created and published content to people and apps, you will be able to view more insights into your account's console usage analytics.
Analytics shows console usage statistics across content, channels, apps, devices and users.
Individual analytics can be viewed for content items and channels.
Read our how-to guide about viewing analytics in the console.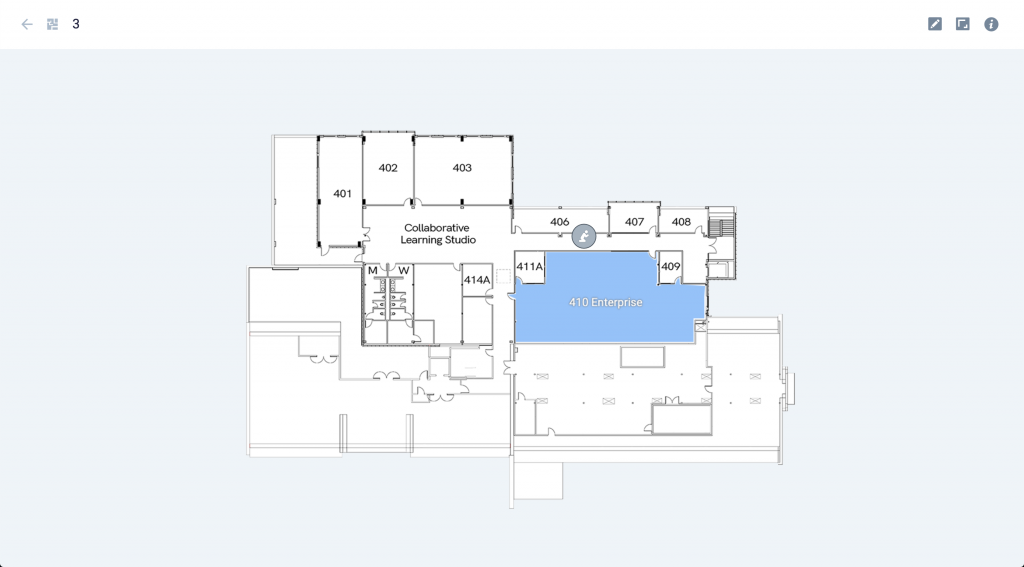 Locations, Maps and More
The Locations module provides location management tools, mapping tools and integration with Appspace cards and dashboards.
Define geographical, campus and building locations.
Upload and manage floor plans for buildings and entire campuses.
Define Points of interests (rooms, lifts, exits).
Enhance the room booking experience by configuring the Schedule Board card with maps.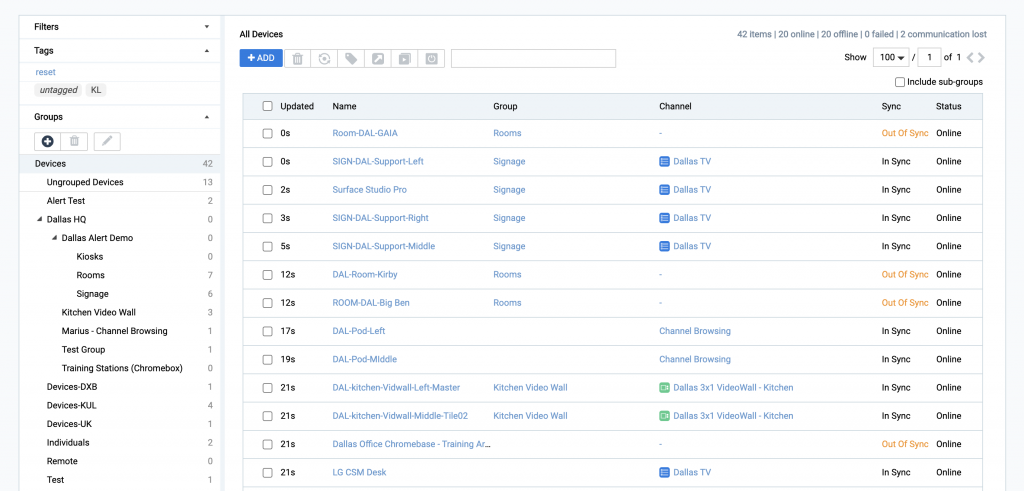 Advanced Administration Tools
Appspace has advanced administration tools to:
More information about the different user personas and administration tasks are discussed in further detail in this guide: Personas, user roles and permissions.
You now know the basics of the Appspace platform.
If you would like to discover more details about each of these workflows, you can go deeper by reading through the collection of how-to documentation.
Browse a list of all our how-to articles, guides, paths, and troubleshooting articles, available for Appspace cloud.