These release notes provide information on new features, enhancements, resolved escalations, and bug fixes completed in every major, minor, and patch release of the Banner card, which is also an Appspace supported card.
v 1.0
Release Date: 14 Jan 2022
Introducing Banner Card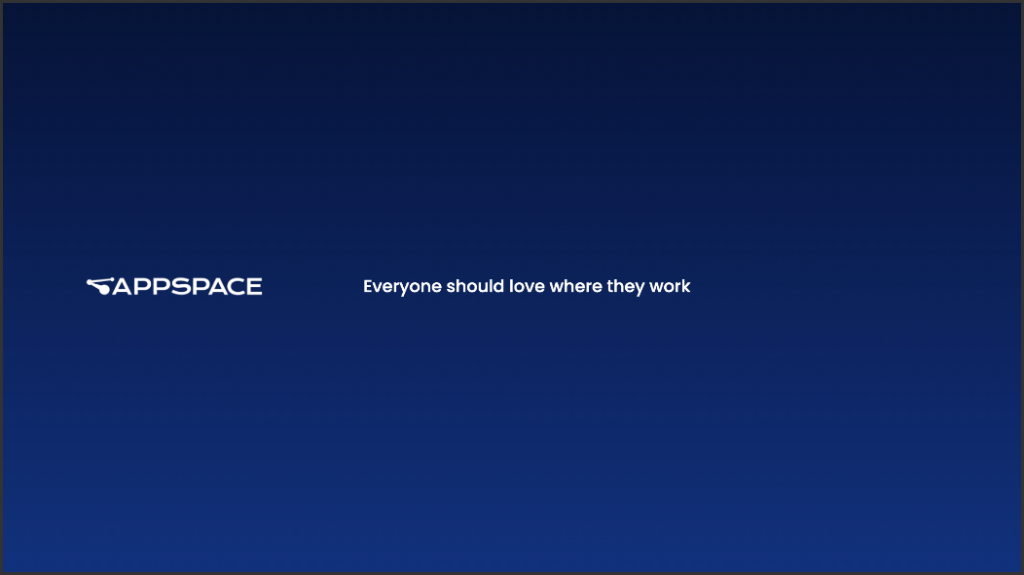 The Banner card allows users to quickly and easily create their own custom branded banner content. With this card, users may customize text, a logo image, and the background of their banner content to meet their requirements. Besides that, users may also choose to take the default settings of the card, which will display an Appspace branded banner.
The following features are available for the
Banner
card:
stylized text to display in the banner. The Appspace tagline "Everyone should love where they work"

is used as a default placeholder to illustrate what a banner could look like.

upload a single image file as a custom image to be displayed as a logo in the banner content.

ability to flip the position of text and logo. For instance, if the text is positioned on the left, the image will be on the right.

customize the background style of the banner content by choosing to fill the background with options of a single Solid Color, a Media image that is uploaded or selected from local Appspace library, and a vertical color Gradient between two custom colors Solid Color.
For more information and configuration instructions, please refer to Cards: Display Banner article.


Was this article helpful?