Authors can request any colleague to review, give feedback and approve a story. In order to request approval, authors can select the "Request approval" option in the drop down menu when editing a story: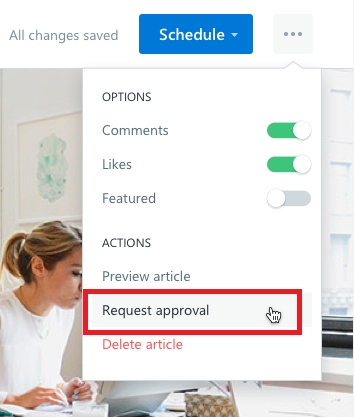 Then, they get a dialog where they select users to become reviewers of the story:
Users selected for reviewing a story will receive a notification link that redirects them to a review view mode of that story where they can approve or dismiss its content.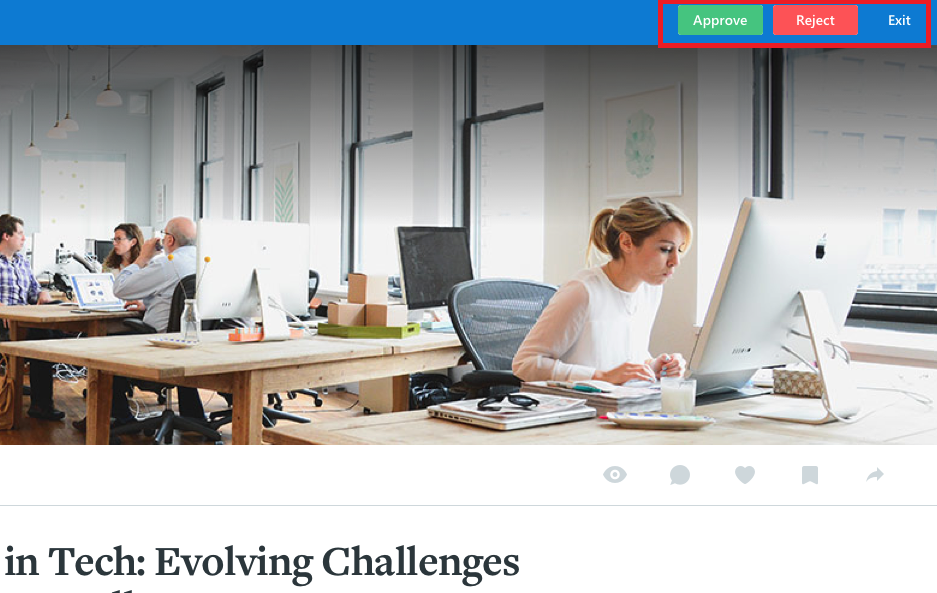 After approving or rejecting a story, an email and a notification are sent to the author who made the request. The feedback comment is only visible in the email.
The reviewer also gets feedback on top of the story detail page, accordingly to the decision made:

This review process does not affect to any stories capabilities or status (i.e. scheduling and publishing) –it is only informational.


Was this article helpful?