These release notes provide information on the new features, enhancements, resolved escalations, and bug fixes completed in each release for the News card, which is also an Appspace supported card.
v 1.0
Release Date: 16 Dec 2020

The News card is Appspace's latest card installment, allowing organizations to display live news feeds keeping employees informed on the latest industry trends, financial markets, sports, or breaking news.
Important
The first version of this card is an Appspace Limited Release feature. Contact your Appspace Customer Success Manager to be a part of this Limited Release program and use this card.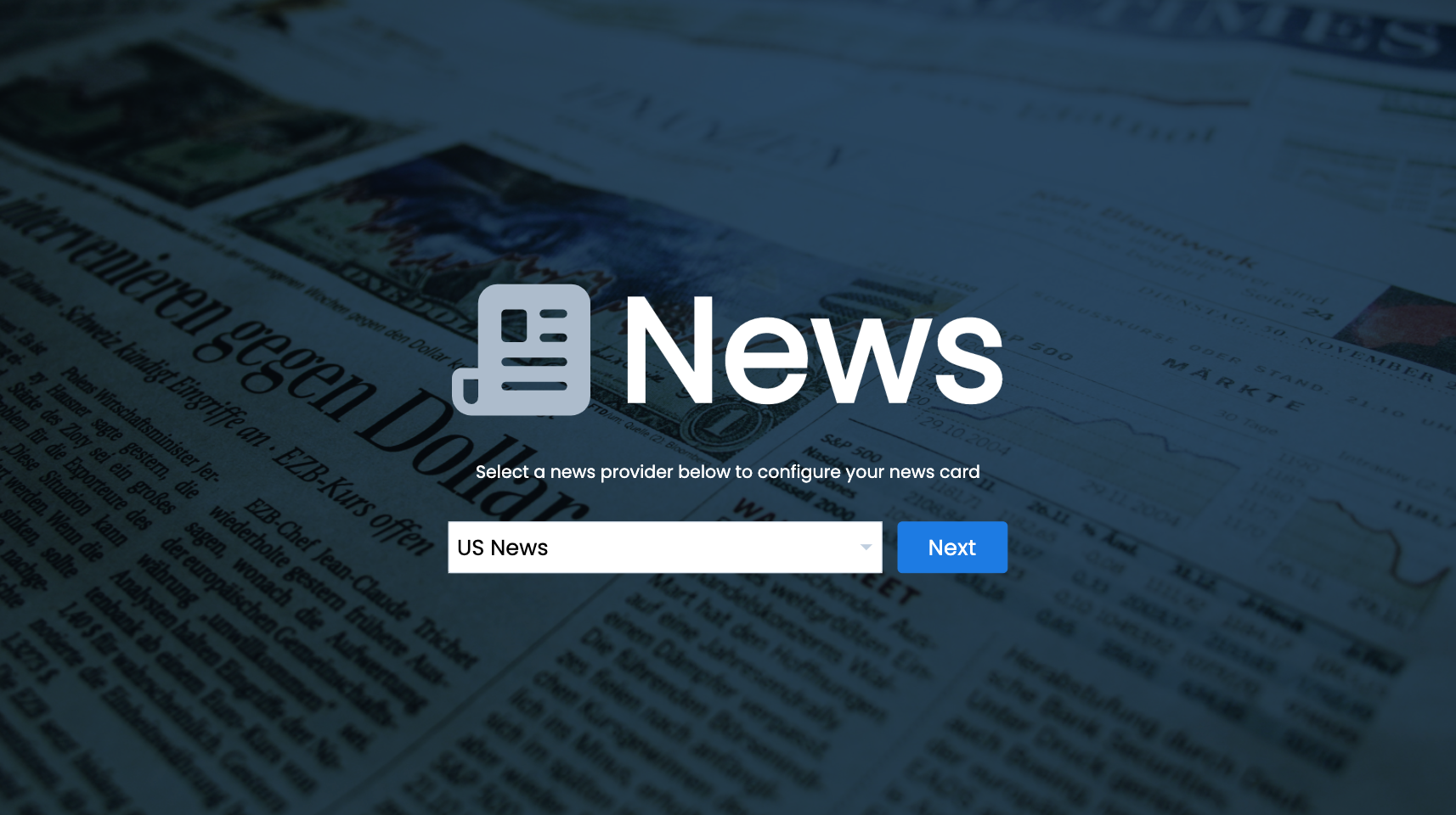 The following features and customizations are available on the News card:
Able to display news from various news providers from across the world, some of which are premium news providers.
Able to configure the following:

Number of Posts to Display, sets the number of news articles that will be retrieved from the selected news provider.
Post Duration, sets the duration of each post displayed.
Display Options, sets the content that is displayed on the card.

Enable Media – Allows media to be displayed.
Enable Provider Name – Allows the news provider name to be displayed.
Show Timestamp – Allows the time stamp of the posts to be displayed.
Keep Media Aspect Ratio – Displays the media in its original aspect ratio, with the background being a blurred version of the media.
Enable Transition – Allows transitions between posts.

Able to customize the text color, transition colors, and background color or media.
Able to filter news posts by entering keywords, which will automatically exclude posts containing the keywords to be posted.
For more information, instructions, and limitations, please refer to Cards: Display News Feed.