These release notes provide information on new features, enhancements, bug fixes, and resolved escalations completed in every major, minor, and patch release for the Sharepoint card, which is an Appspace supported card.
Category Type: Communication
Content Category Type: Productivity & Engagement
Tags: Office365, News, SharePoint
23 Feb 2023, Thursday
SharePoint v 1.0 (Limited Release)
FEATURE UPDATES
In this Limited Release of the SharePoint card, organizations will have the ability to publish one or more SharePoint News or Pages across Appspace Digital Signage.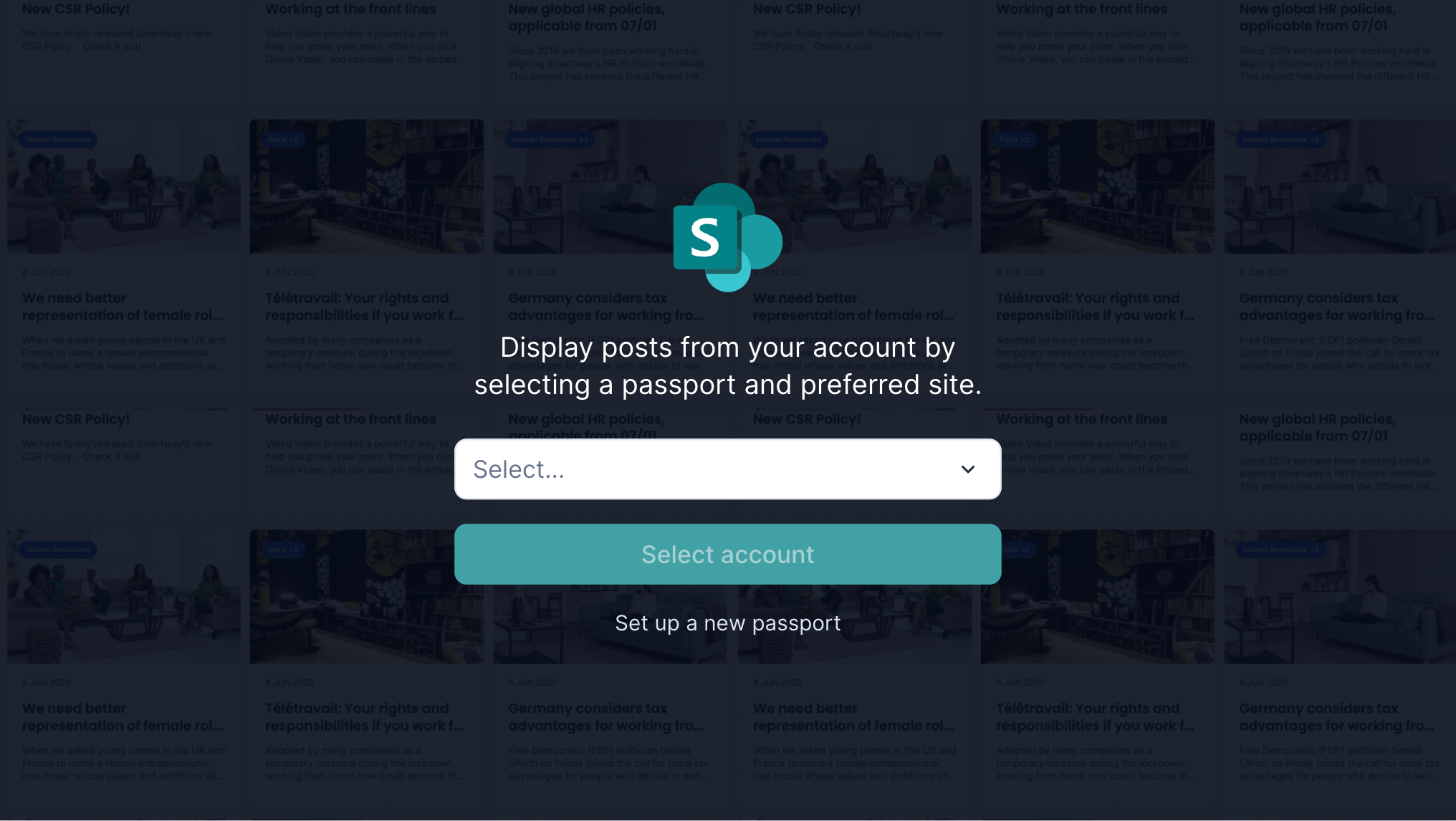 The following features and capabilities are available in this release of the SharePoint card:
Support for the Sharepoint Passport.
Ability to display Site Collections or a Single Article via a SharePoint URL.

Supported content types:

News Posts.
News Links.
Video News Posts and Links.

Ability to display the following SharePoint Display Layouts:

Single Article – A single post is displayed on screen, while transitioning to the next post.
Gallery – A single post is displayed on screen, while a preview carousel of upcoming posts is displayed at the bottom of the screen.
For configuration instructions, please refer to the Cards: Display SharePoint Content article.
Supported Devices
Device / Operating System

Android
BrightSign
ChromeOS
Cisco Webex and Collaboration Endpoints (CE)
Crestron
iOS

LG WebOS
Logitech
Poly
Universal Windows Platform (UWP)
Windows
Please refer to our Supported Appspace Cards article for more information.
Technical Limitations and Workarounds
Certain SharePoint URLs containing special characters, such as parenthesis ( ), are currently not supported, and would be deemed invalid by the card.


Was this article helpful?