These release notes provide information on the new features, enhancements, resolved escalations, and bug fixes completed in each release for the Table card, which is also an Appspace supported card.
Release Date: 24 Oct 2019

Dark Theme
A Dark theme has been added to the Table card.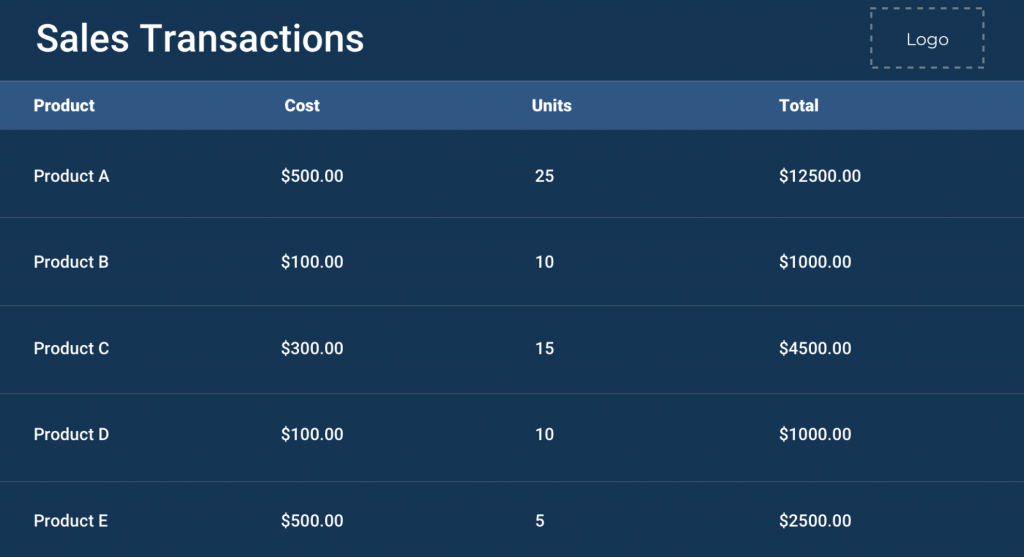 Release Date: 18 Oct 2019

Introducing A New Table Card
The Table card is the latest addition to the supported Appspace cards deck, that allows users to enter in data manually, or upload a spreadsheet to display data in a table format.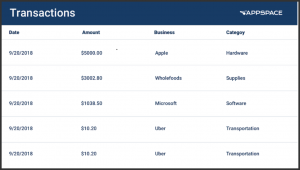 The following features are available for the Table card:
Supports user scrolling.
Formatting card background color.
Inserting media as card background.
Formatting of the table header and body.
Enable or disable word wrap.
Position the logo on the top left, top right, bottom left, or bottom right.
Enable or disable Auto Paging. Enabling auto paging will allow users to select either 'continuous scrolling' or 'page-by-page' as the desired page transition.
Configure the row and column width of the table as 'fixed' or 'auto':

Fixed – First column / Header is automatically set, while the body width is distributed equally.
Auto – The row height takes up the natural height of the content. Pagination is turned on by default if rows are set to Auto.
Configure the pagination row height of the table as 'fixed' or 'auto':

Fixed – Allows the user to determine the number of rows to be displayed in a page.
Auto – Entire table would be displayed, and content will automatically scroll based on the set duration.