The App Store is a catalog of all the corporate tools and services that employees can use and have at hand within their Digital Workplace. It operates as a one-source-of-truth when it comes to vetted and supported tools.
Apps can be filtered by clicking on the Categories on the right side of the page and by using the Tag Cloud below.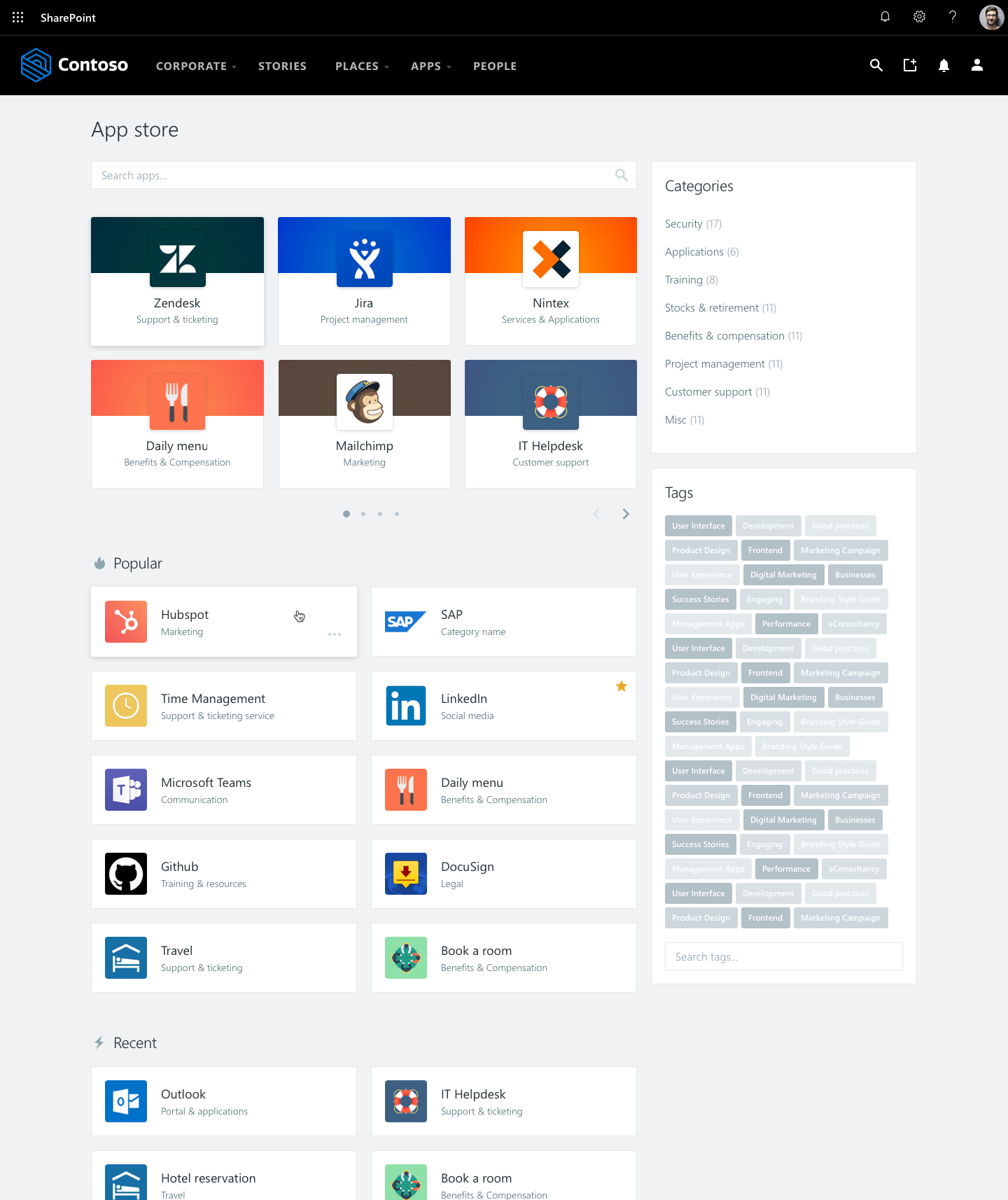 Depending on the editorial needs, some apps can be featured by admins to be displayed more prominently. The Most Popular and the Most Recent apps are also highlighted on the App Store overview page.
Each app card presented in the store has an three dots ••• button allowing users to:
Add to favorites: by doing so, they will have the App link always at hand in their main menu.
Open the App: to navigate to the App URL in a new browser tab.
Share the App: spread the word about this app in a Community.
Apps already added to My favorites have a Yellow star.
Users can also access the App detail to check its description, training material, support links, screenshots, etc.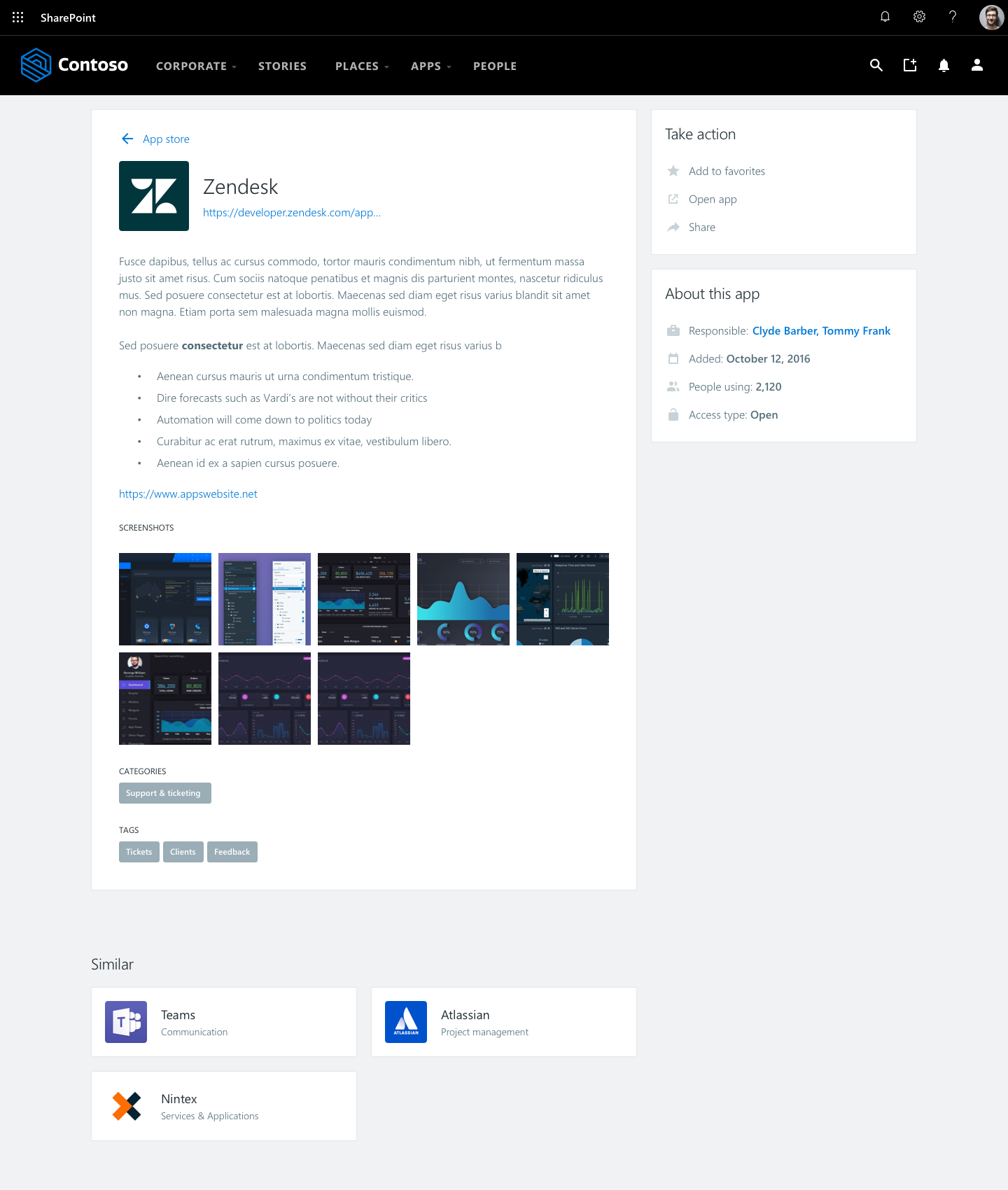 When Using Local Entities
Users are only able to see Apps belonging to the Global Entity and to their respective Local Entity. Users cannot search or add any App belonging to any other Local Entity besides the Local Entity they belong to.


Was this article helpful?