Note
If you want to find out more about our product, services, pricing, or you simply want to see a demo of Appspace, please click
here
.
For help with our platform or App, you may contact Appspace Support via one of the available support options listed. Users new to Appspace, or anyone with an Appspace Free Account, may use the live chat option available on the Appspace website for quick help.
Users with paid subscription accounts are encouraged to contact us via the Account Management Portal, to ensure your cases can be logged and tracked via the portal.
Live Chat
If you are new to Appspace and need some help, you may chat with our support personnel via the following: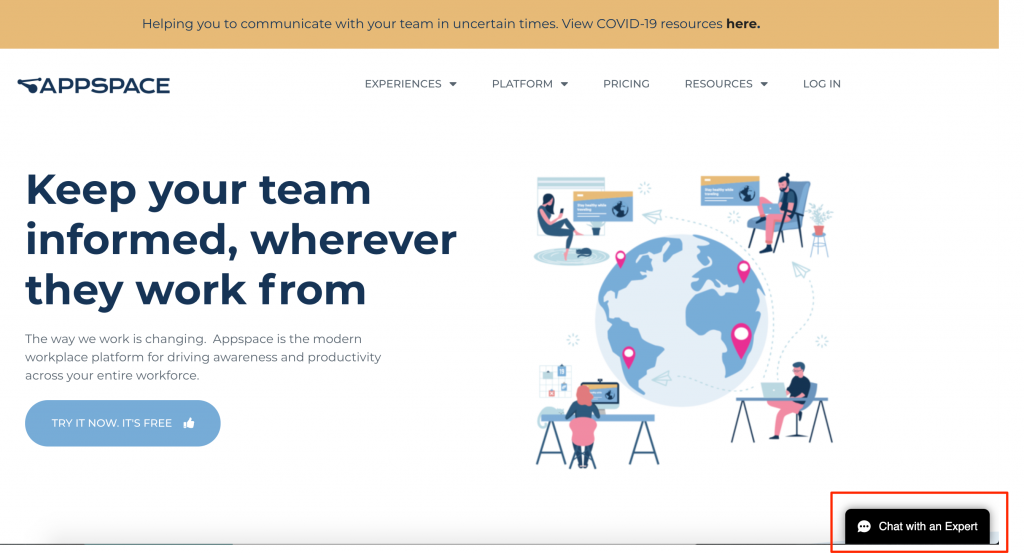 Live Chat – Appspace Account Users
Important
The
Account Management Portal
is only accessible by the
Appspace Cloud Services Account Owner
. Users who were invited into Appspace and assigned the
Account Owner
role will
not
be able to access this site.
However, any user invited by the Appspace Cloud Services Account Owner will be able to access the Portal. Refer to Grant User Access to Support Portal.
Follow the instructions below to chat with our technical support personnel: