These release notes provide information on the new features, enhancements, resolved escalations, and bug fixes completed in each release for the Weather Card, which is also an Appspace supported card.
Release Date: 6 Nov 2019

Introducing the Weather card that allows users to display a 5-day weather forecast of the current location.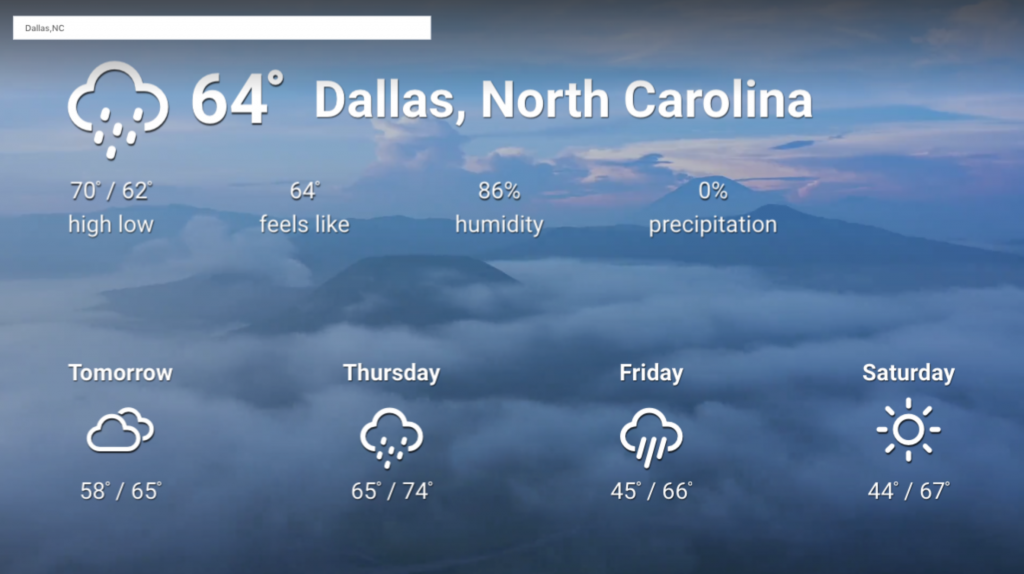 The following customizations are available on the Weather card:
Configure temperature unit in Fahrenheit or Celsius.
Display temperature unit.
Display motion background.
Display advanced weather information.
Display the country or state of the location.
Configure text color.
Configure background color.
Find the weather card configuration article here: Create Weather card