This article is applicable to version 4.7.0 onwards
The schedule option is conveniently located in the "…" menu within the Hero section of the Editorial Settings.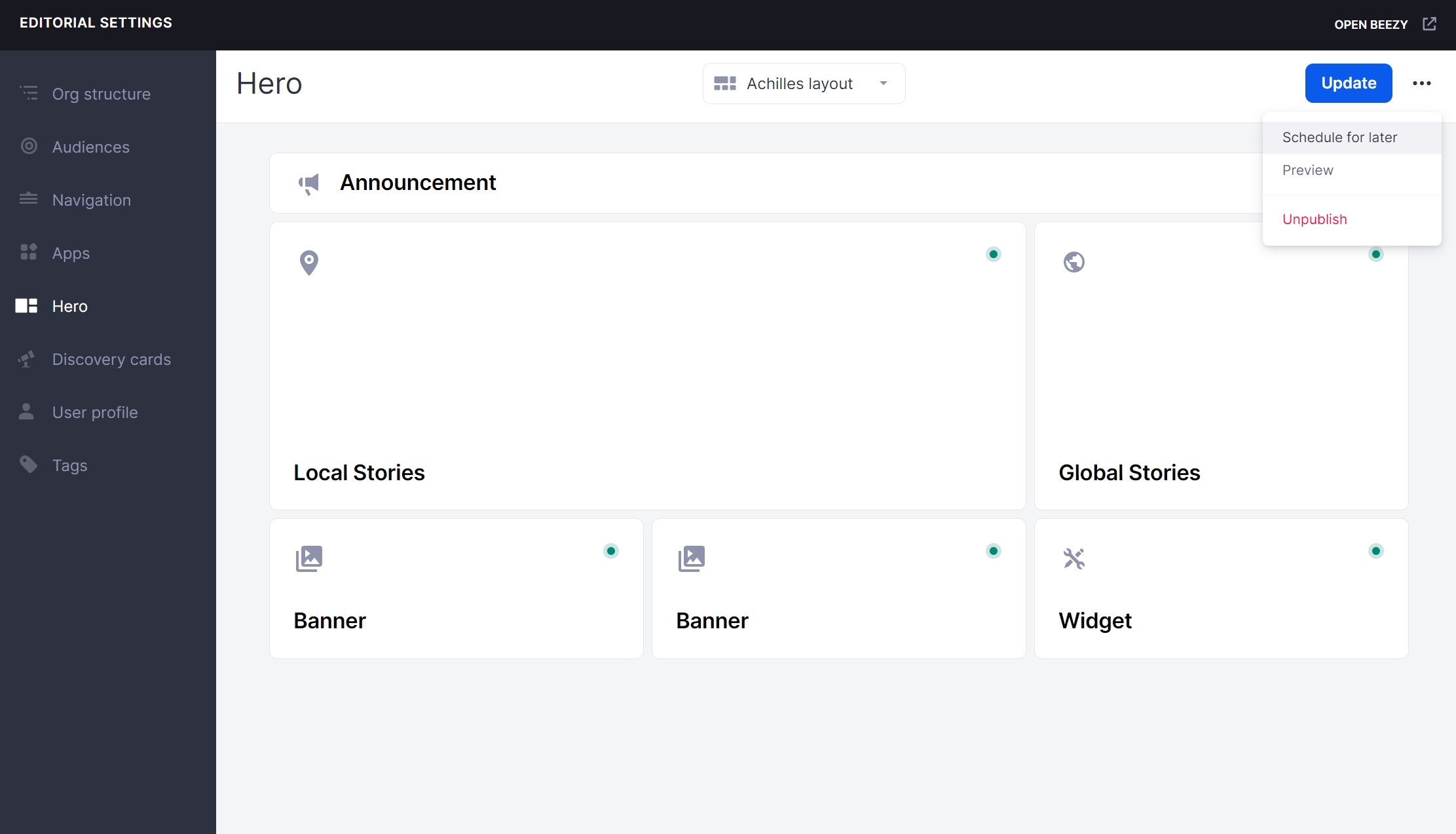 If the criteria are met to schedule a Hero (remember that they are the same as updating it), users will be allowed to prompt up a new modal and select the intended date and time in which the changes in the Hero should be published.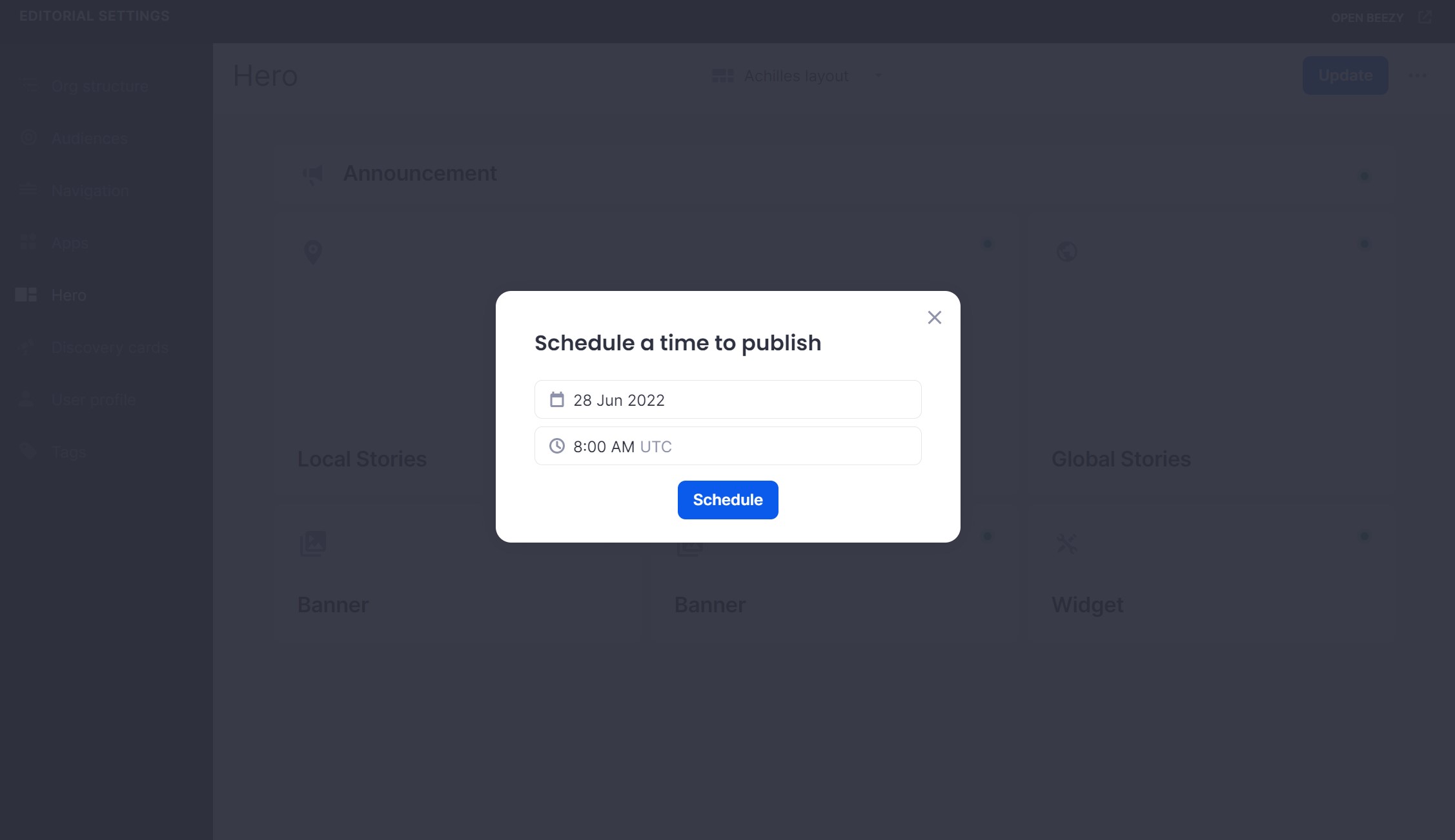 By default, the system will suggest 8:00 AM of the next day, but admins are free to select another configuration as long as it's not a past date/time combination. Bear in mind that the scheduled and displayed time is always in UTC, so it's not adapted to the user's timezone.
Clicking "Schedule" will activate the configured schedule and display a blue banner confirming the action to the users that enter the Hero of this entity. If the user dismisses the blue banner, it will be swiftly prompt up again if he refreshes the pages, switches layouts, or other basic navigation commands.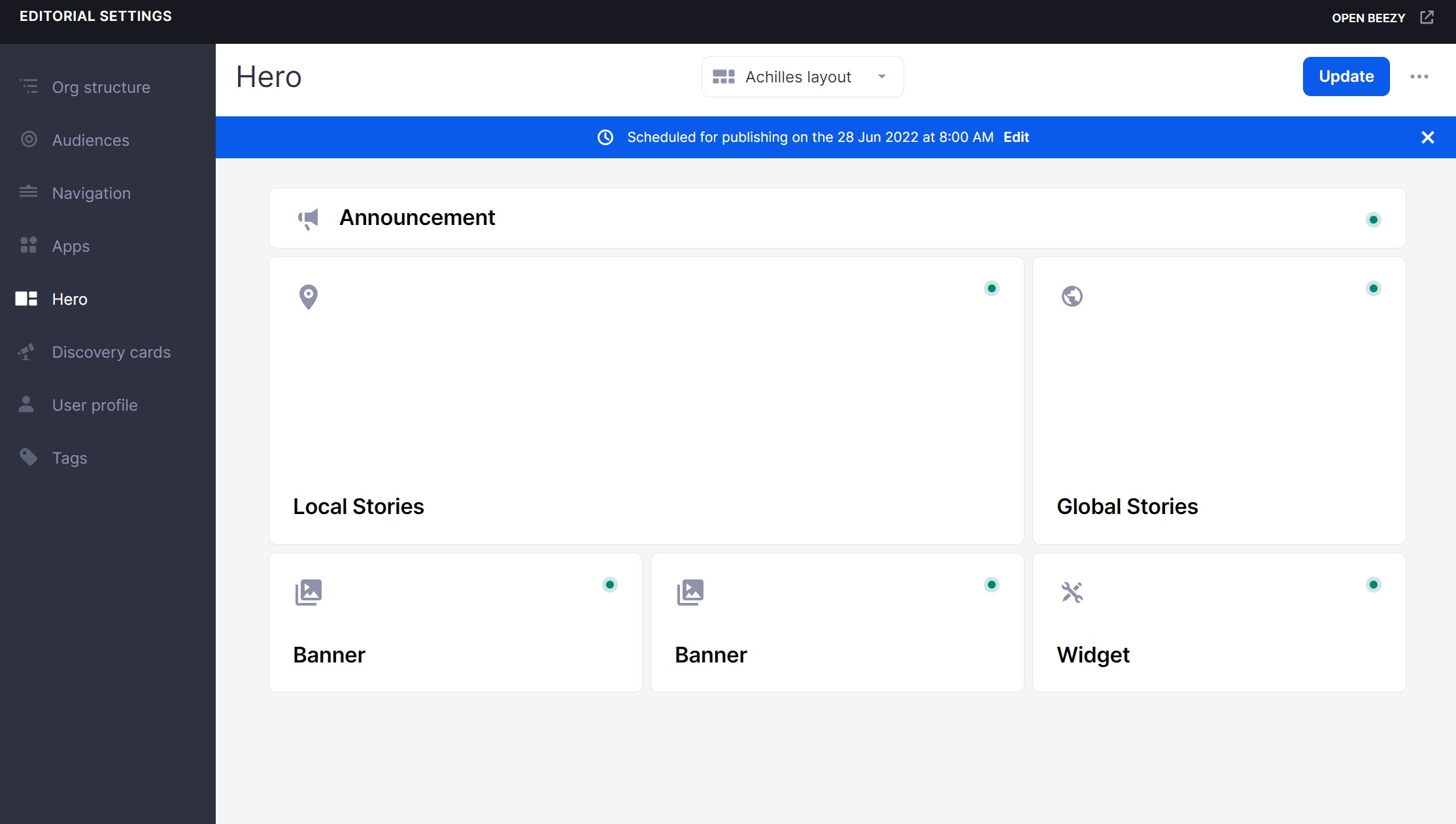 From this point onwards, the changes made to the Hero of this entity are scheduled to be published. This means that changes to the Hero past this point will cancel the active schedule. No problem though, users will be warned of this and can quickly set it back up again.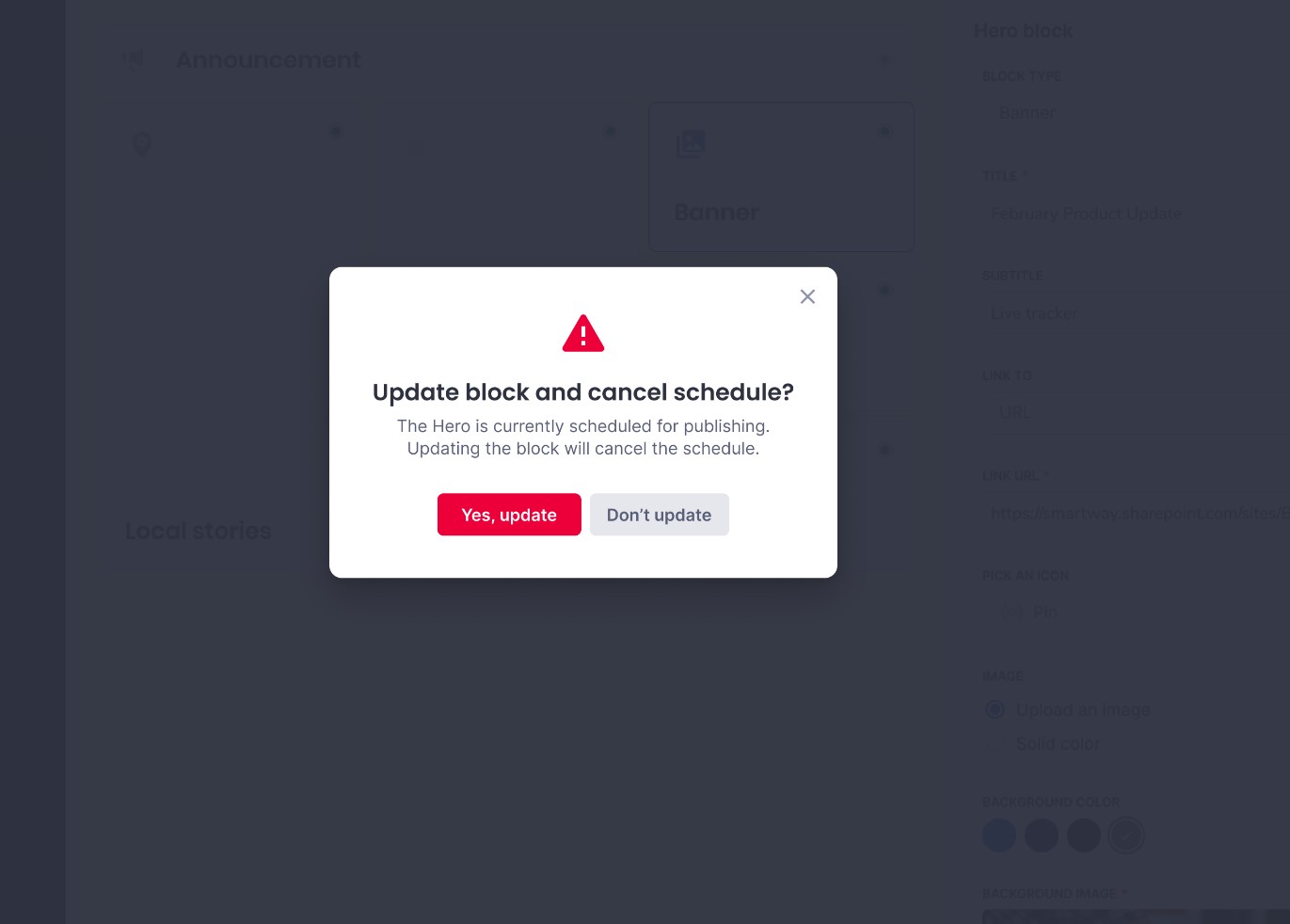 Admins can also edit an active schedule to configure a new date/time through the same menu, being conveniently renamed "Edit scheduling".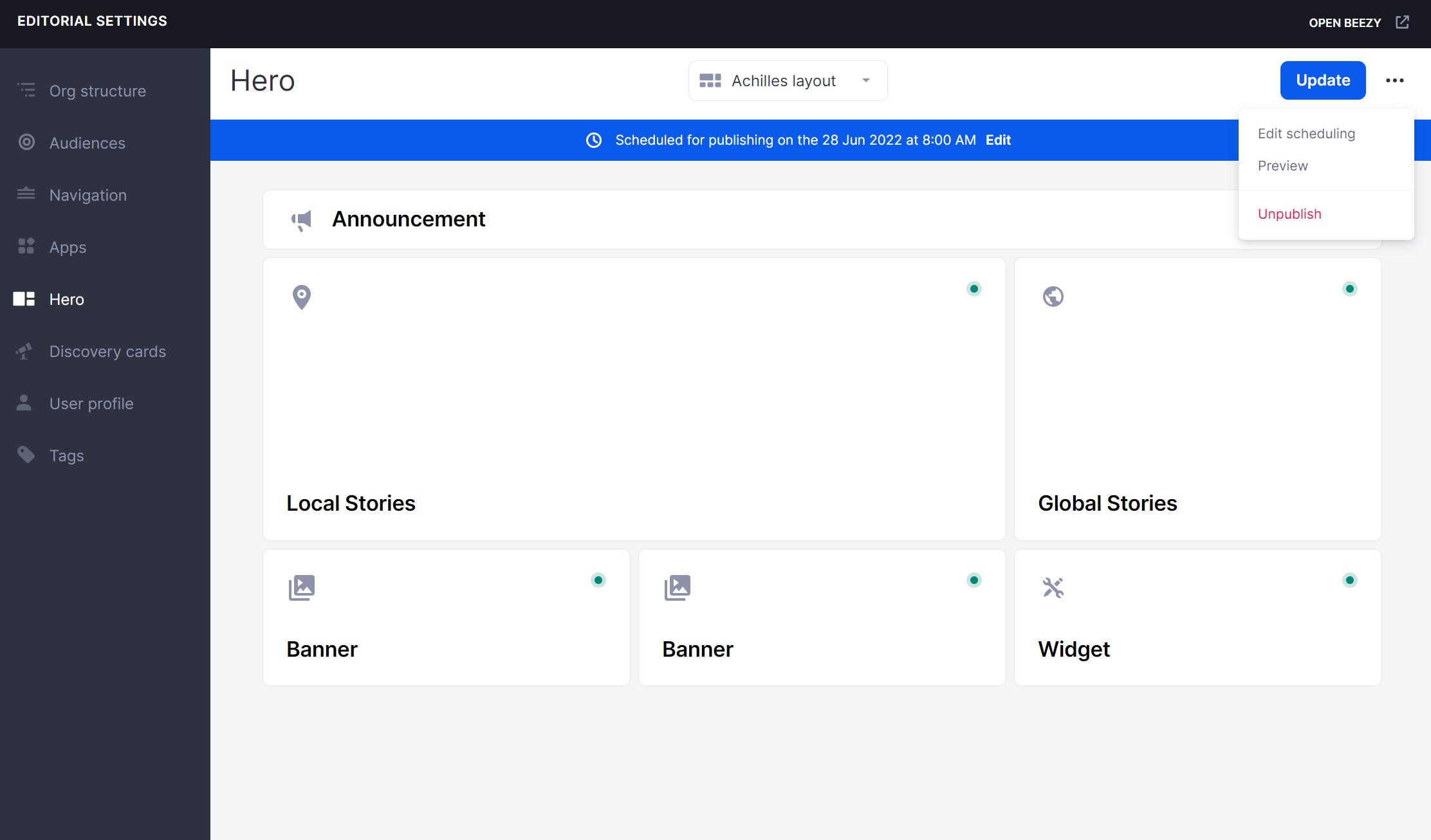 This time the modal will display the current configuration and have the option to "Cancel Schedule".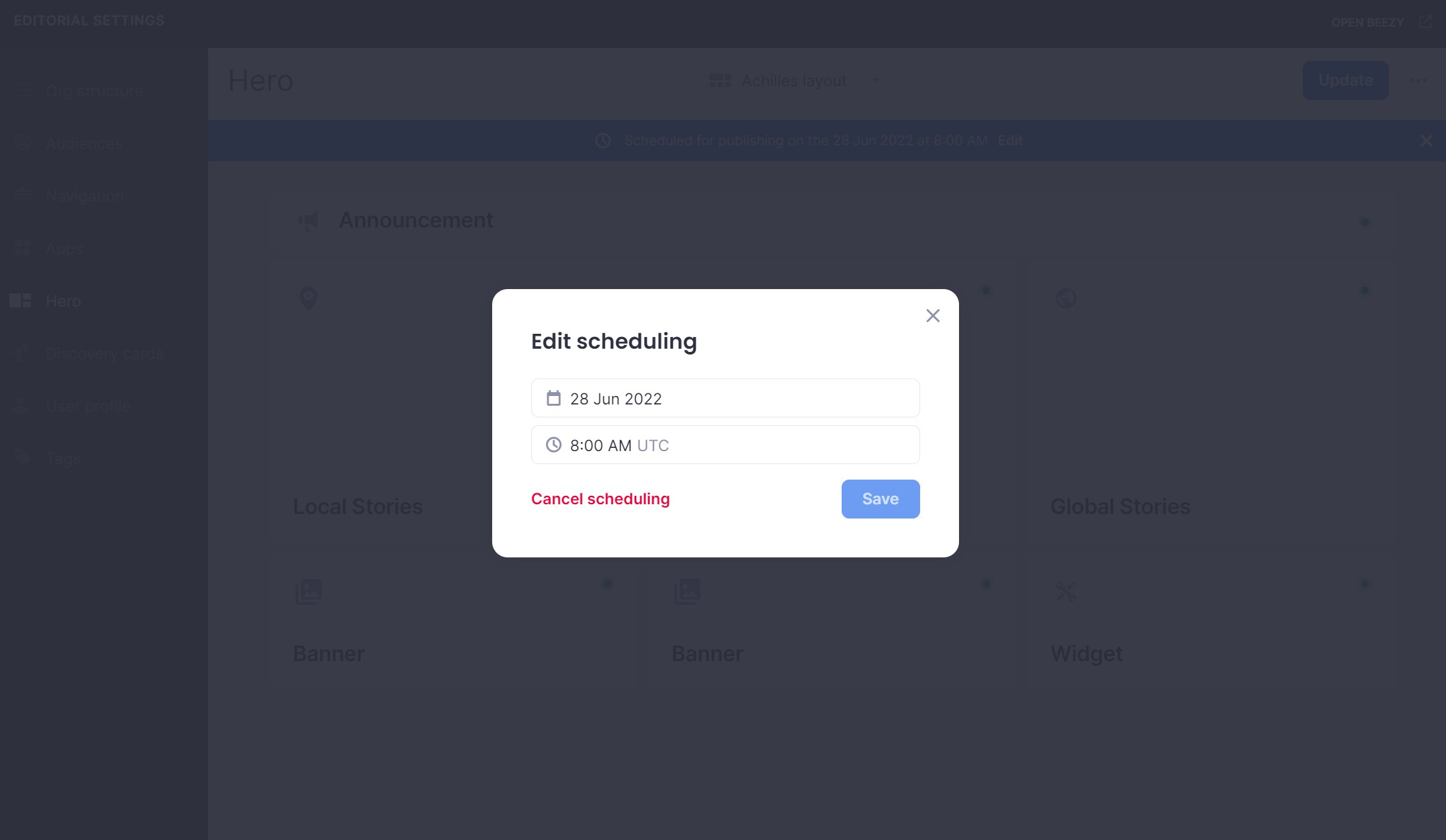 Saving changes will update the content displayed on the blue banner while canceling the schedule will effectively remove the banner from the Editorial Settings of this Hero. We consider this to be enough feedback for the user, thus avoiding extra noisy alerts.
Finally, manually updating a Hero with an active schedule will cancel the schedule for that Entity, as it defeats the purpose of the feature.


Was this article helpful?