Every Page has an About this Page section, that is automatically generated upon its publishing.
The About this Page section can display up to five different items:
Contact: The user responsible for its content with a direct link to its profile.
Published: Its publishing date.
Last Update: The last time it was updated.
Views: the number of visits. 
Scope: Its Local Entity.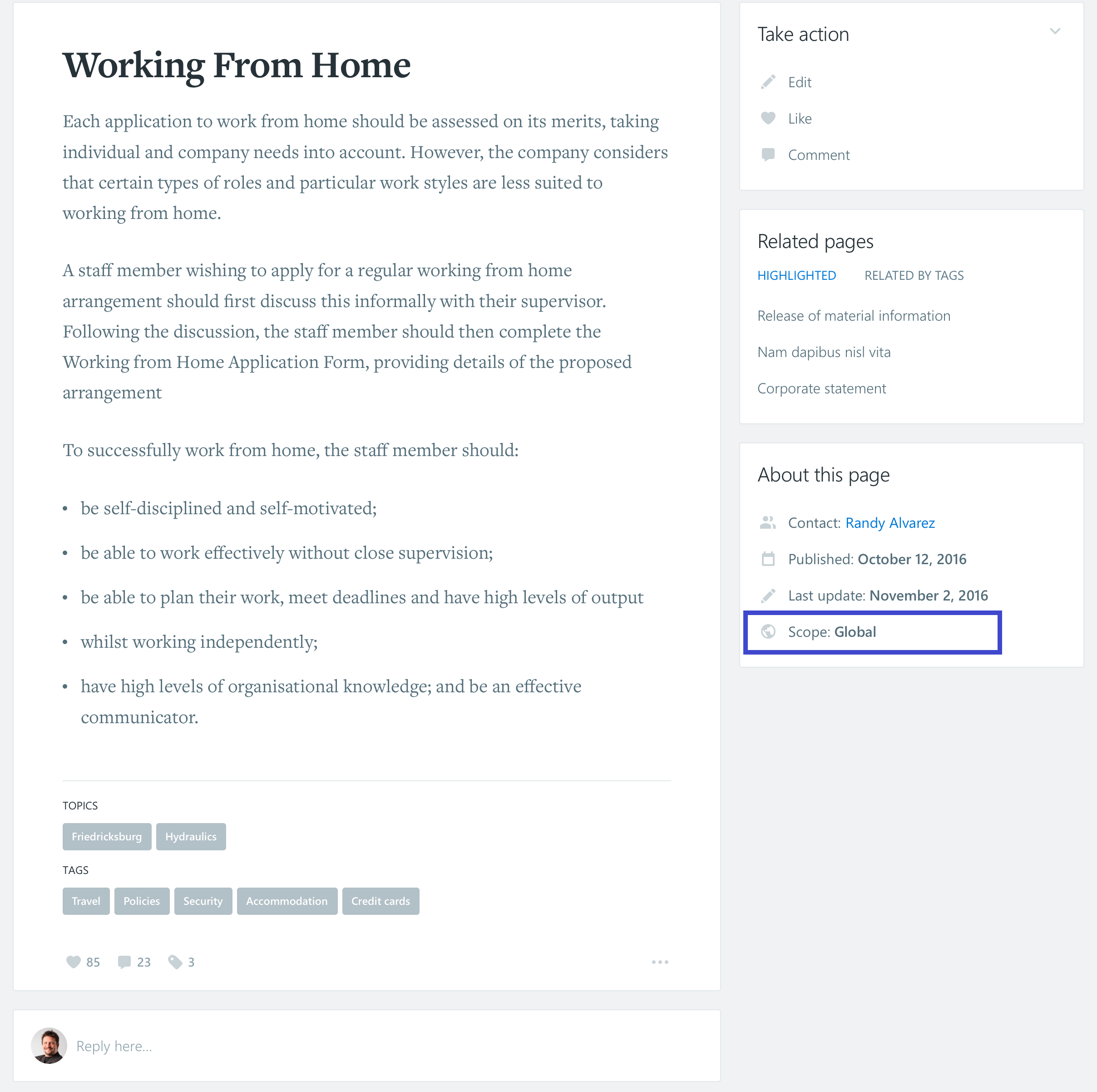 Please Note: The Scope info in the About this Page section will only be displayed if the Local Entities Feature is enabled. 


Was this article helpful?