To access the Apps Menu, users have to click on the Apps button on the Megamenu.
This section powered by the App Store provides three things:
Access to the App Store: users can easily browse the Main categories and access the App Store overview page. This access is also available by clicking on View all apps.
Discover Featured apps: on their first time accessing the menu, most of the menu space promotes specific tools.
Create their Favorite app list: by adding apps from the Featured column using the drag & drop.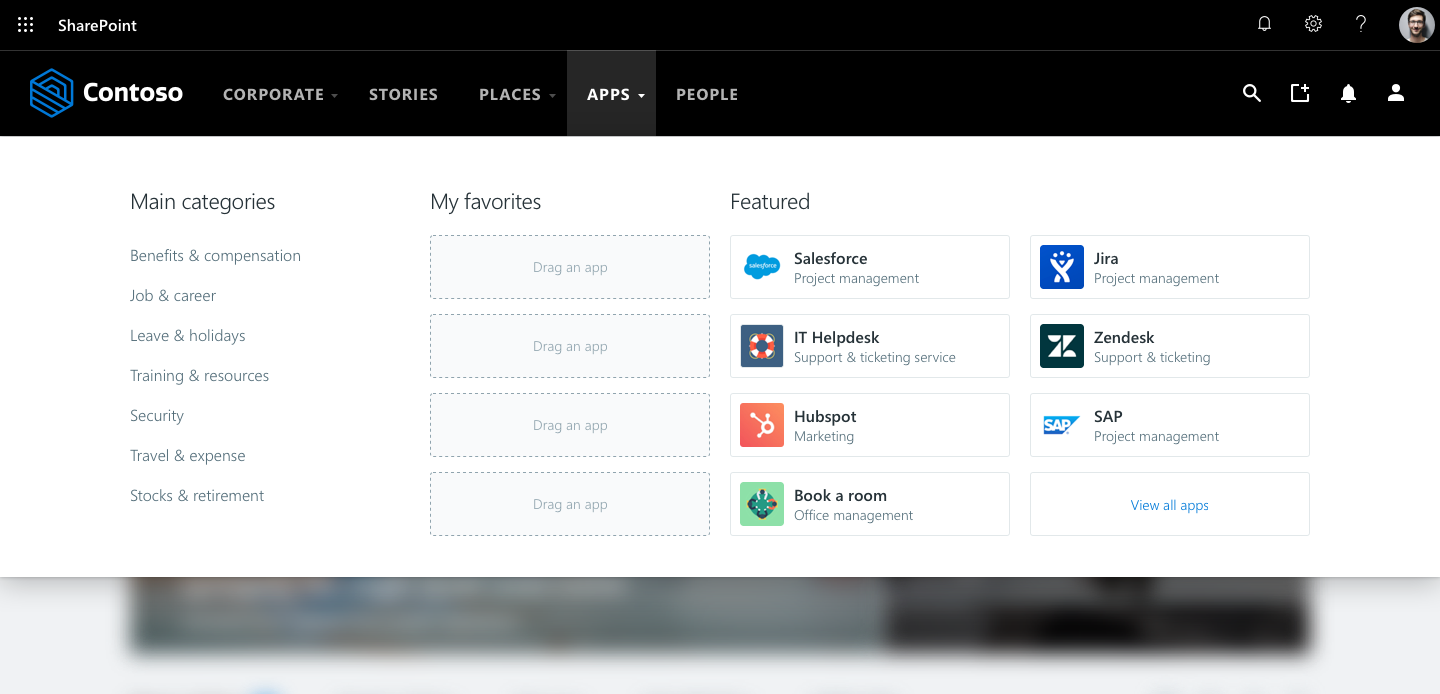 As users add more and more tools to their Favorites list, this section of the menu grows dynamically. Users can also mark Apps as favorites from the App Store and the app's detail page.
Since version 4.3.0 the limit of favorite apps is 48. The limit in previous versions was 20.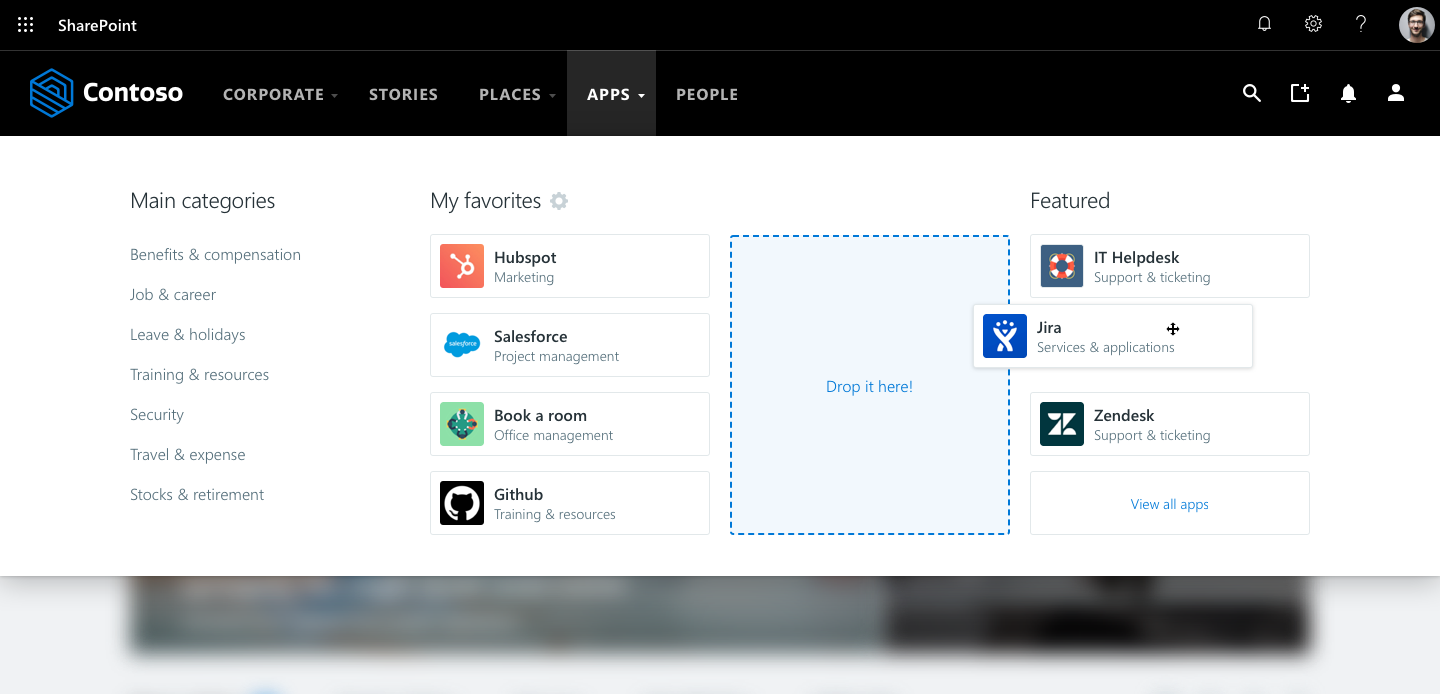 Conversely, feature apps will use less space in the Apps menu to show featured apps. Users can check the app's detail page, share it with a specific community, or remove it by clicking on the three dots ••• button.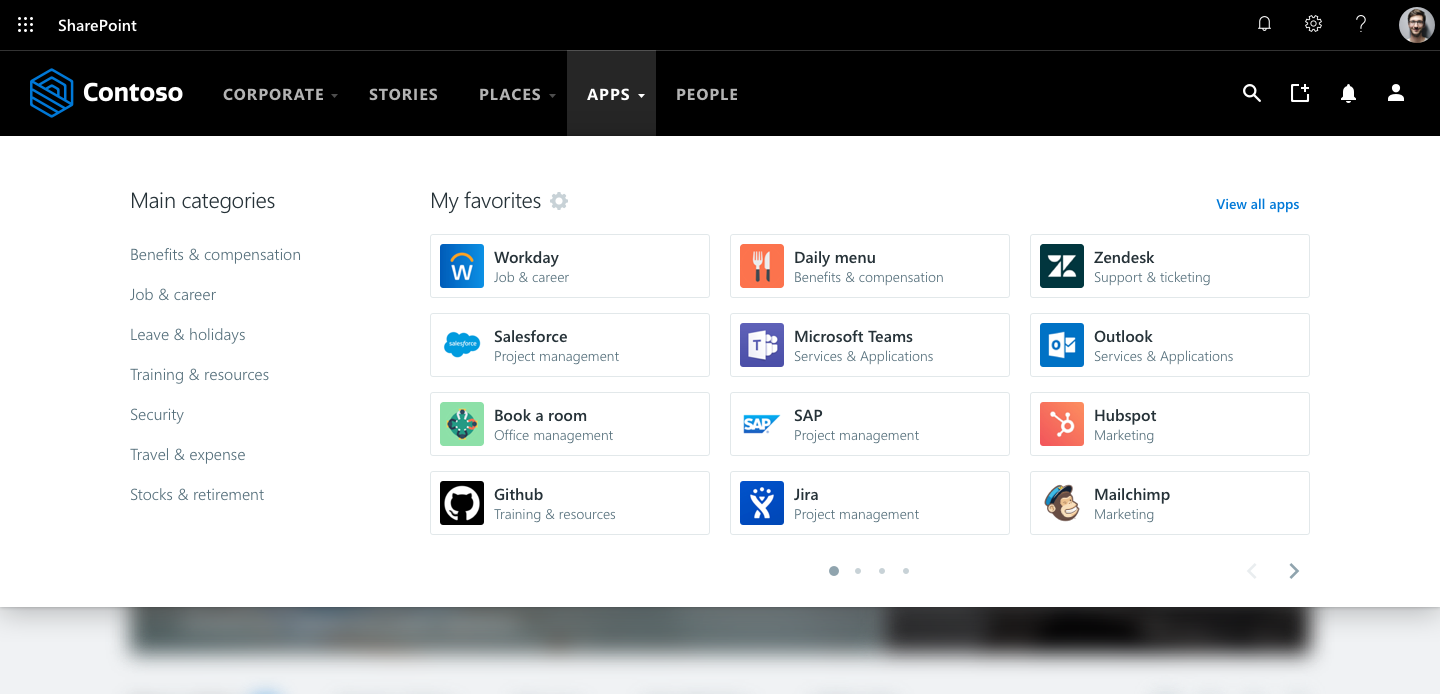 Users can edit the My Favorites column by clicking on the mechanical wheel. Allowing users to search, add, change de order and delete apps. To delete an app, users must click on the trash bin icon.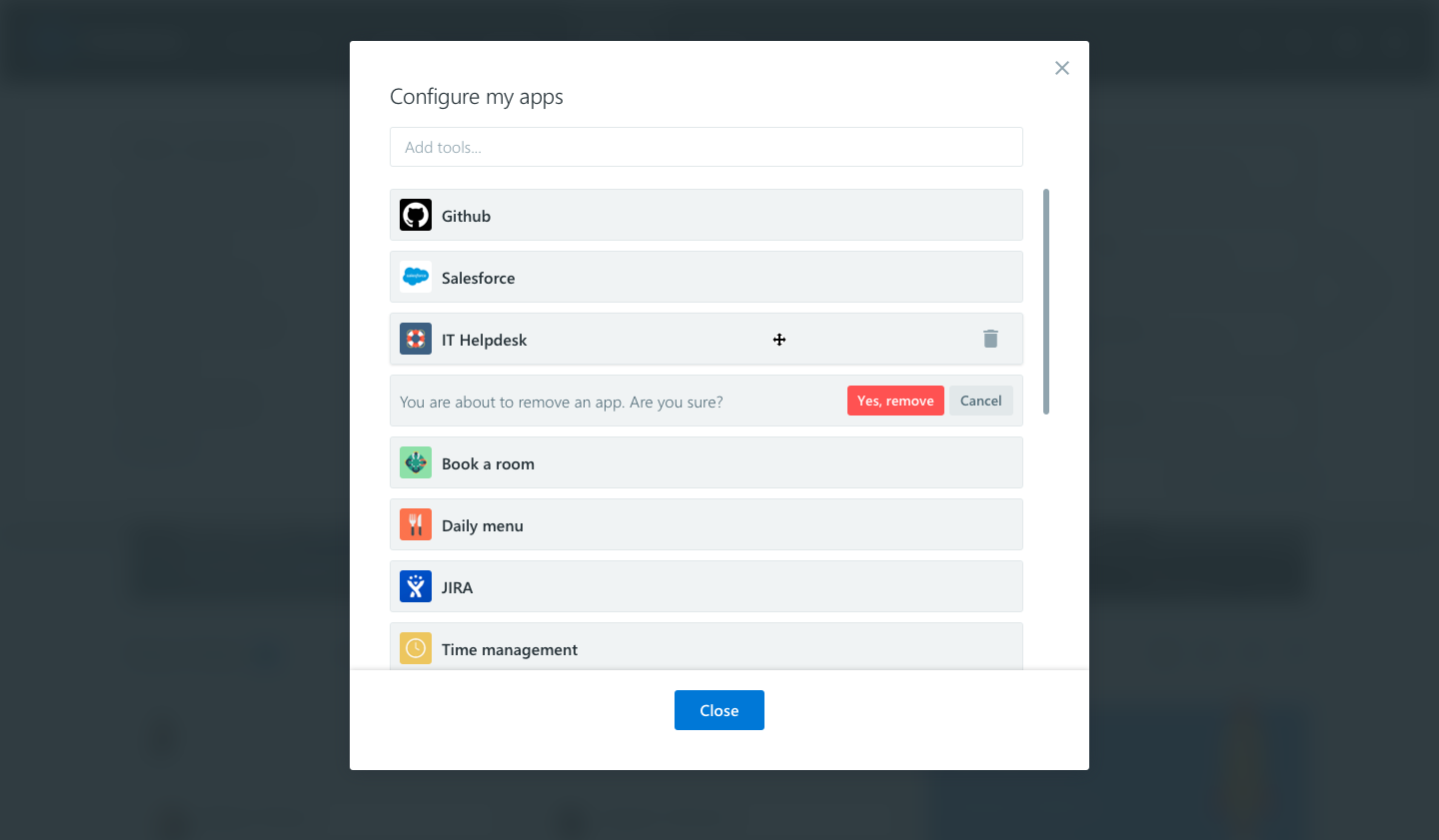 When Using Local Entities
Users are only able to see Apps belonging to the Global Entity and their respective Local Entity. Users cannot search or add any App belonging to any other Local Entity besides the Local Entity they belong to.
Since version 4.4.0, adapting the product for accessibility reasons, we have changed the path-based gestures in the Apps personalized menu.
The drag and drop from featured apps to favorites, now it can be done also by clicking on the three dots button. The three dots button menu now is visible for all the apps in the Megamenu.
The drag and drop from Favorites > Cog wheel > Configure my apps modal, to reorder the apps now it can be done also selecting an app when is focused with the space key, then moved it up and down with the arrow keys and dropping it with the space key again. While doing it, if we press the ESC key, we will cancel the action and return the app to the original position.


Was this article helpful?