Important
This article is applicable to customers who have upgraded to Appspace from the Marlin platform.
This article provides an introduction to the terminology in Appspace, to help you easily navigate the Appspace platform.
Content Library
In Appspace, all content is created or uploaded and stored in the Library, the one-stop content management center. You can easily tag all your content, sort, and organize them in multiple folders.
For more information about the Library, refer to Browse and Navigate Library in Appspace 8.0 or check out supported content types in the Supported Content & Device Capabilities article.
Cards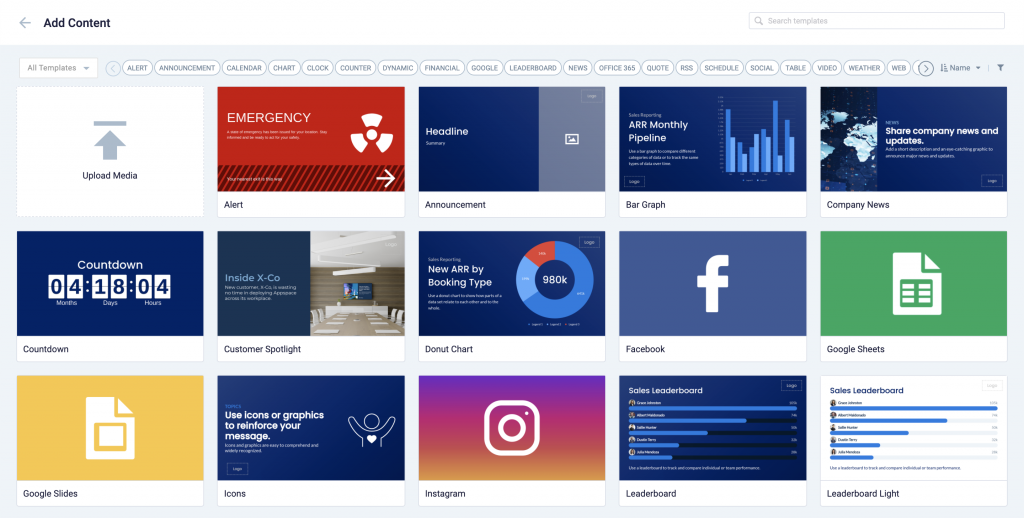 Appspace has a collection of content templates, that we call cards (layouts in Marlin). Cards are HTML5-based templates used for creating engaging interactive content that are easy to use and customize. Below are some examples of cards you can use:
To learn more about all available cards, read the Introduction to Cards article.
Appspace Industry Content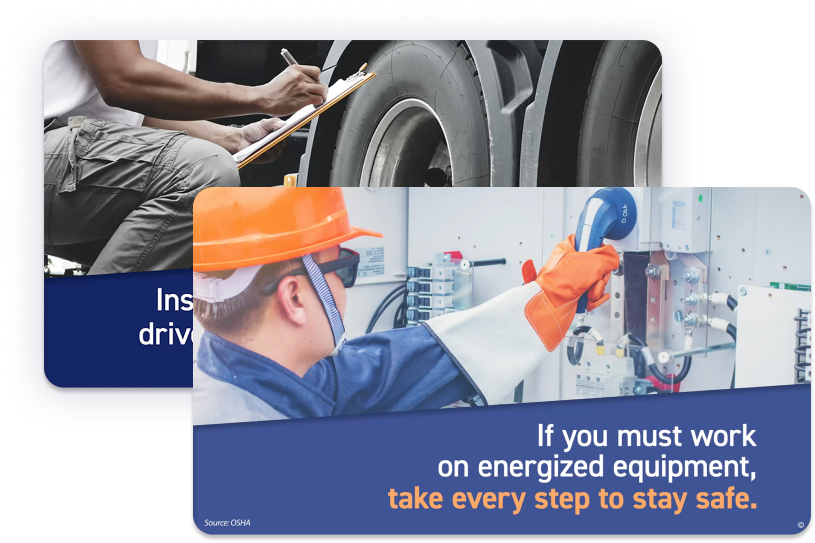 Appspace provides the same industry-critical content that you receive on the Marlin platform. This content is provided through two separate cards and can be added to channels for playback on devices.
Industry Feeds Card – Use for displaying a stream of content feeds from Appspace, categorized based on industry type or high-level topic, improved from the Subscription Content in the Marlin platform.
Industry Content Collection Card – Use to display content from a repository of industry-critical content, which can be searched and filtered on, improved from the functions and content of the Content Library in the Marlin platform.
Channels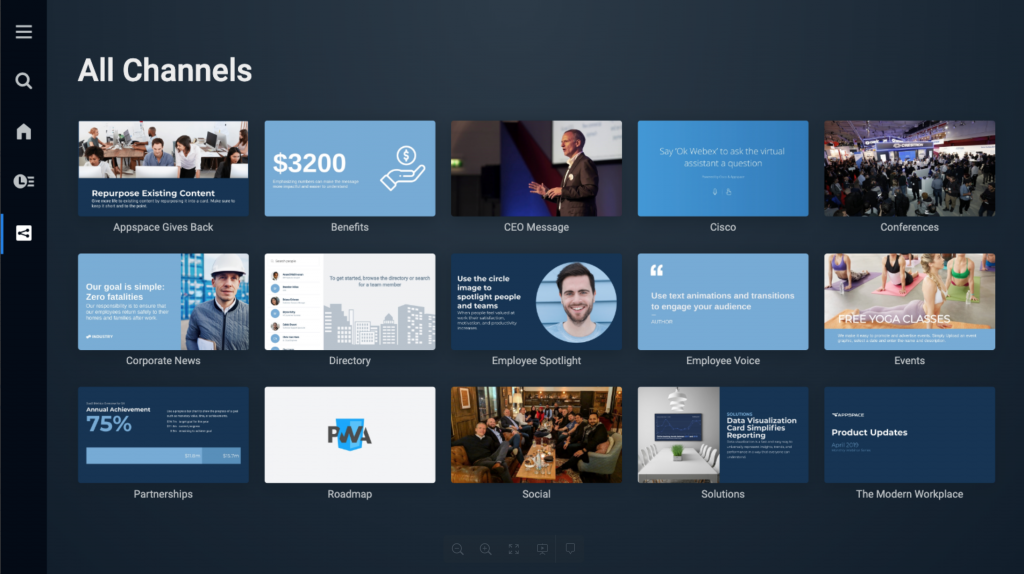 All content is displayed on a device (or device connected to a TV) via a channel in Appspace. Channels are the medium used to organize and publish content to a desired audience. In Marlin, they were called Kits. For more information about channels, refer to Introduction to Channels.
Devices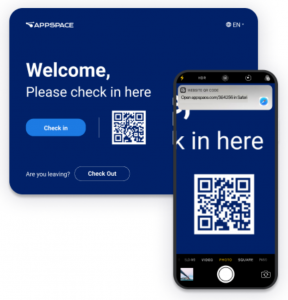 In Appspace, hardware that is registered to an account for the purpose of displaying content is known as a device (players in Marlin). As the Appspace app can run on any device with a browser, Appspace is compatible with multiple industry-leading operating systems and device platforms for different purposes (signage, kiosks, video walls etc.). For Marlin customers, your existing devices can be transitioned from the Marlin player software to the Appspace player software.
Each Appspace registered device is assigned with a unique Device ID (known as Clones in Marlin).
For more information about devices, refer to:  Introduction to Devices in Appspace


Was this article helpful?