We can understand the archive feature as if we disable all the enabled modules of an entity, with the only difference that after a defined time (
to be defined
) all the content related to the entity, and the entity itself must disappear.
We can archive a Local Entity in the edition modal dialog after accepting the confirmation dialog.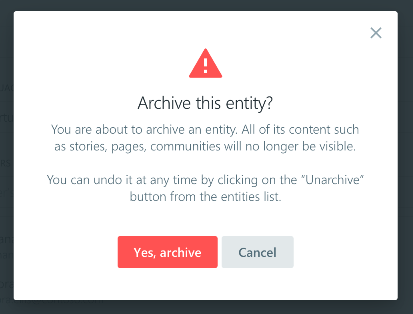 All the information related to this entity will be hidden and the entity's scope disappears from the search.
Unarchive Local Entity
We can unarchive an archived entity in the edition dialog if we press the Restore it button at the top left in the blue ribbon of the dialog.



Was this article helpful?