In this introductory path, you will learn the basics about how Appspace can be used to manage the flow of employees and visitors seamlessly in a workplace. Appspace provides the necessary tools for you to create touchless check-in endpoints that can also collect and secure visitor data. Appspace also provides workspace reservation tools that can be used by employees and visitors to check for workspace availability and make reservations.
Before you begin, ensure that you meet the following prerequisites:
Permissions to register and manage devices.

Get these permissions with the Location Admin role.

Permissions to create and publish channels.

Get these permissions with the Location Admin role or Publisher role.

An Appspace account that is enabled with the Visitor Registration module.

A compatible device for visitor registration endpoints.

Compatible devices for room check-in endpoints.
Any device with a web browser for making workspace reservations.P
Manage and Track Workspace Usage
Appspace has a collection of tools that lets you create checkpoints that can track and monitor the usage of workspaces by both employees and visitors in the workplace. Each designated workspace such as a room or desk can be set as a trackable resource.
Visitor Registration Check-in
Appspace can be used to create a front desk check-in experience for incoming visitors. To do this, the Visitor Registration module will need to be enabled in order to create a check-in experience to welcome and register visitors. Follow the steps outlined in this how-to article to configure the Visitor Registration module.
The accompanying Visitor Registration card that is published to a device also needs to be configured with options to capture the following data:
Required guest information. Data collection attributes such as full name, email address, company name, phone number, badge number, and license plate number can be set as required or optional.
Required visit information. Information for the host name or type of meeting can be captured.
Guest photo. If the device is connected to a camera, a photo of the visitor can be taken.
Visitor document. You can also upload a document such as a non-disclosure agreement that requires the visitor to acknowledge through either a signature or Accept button.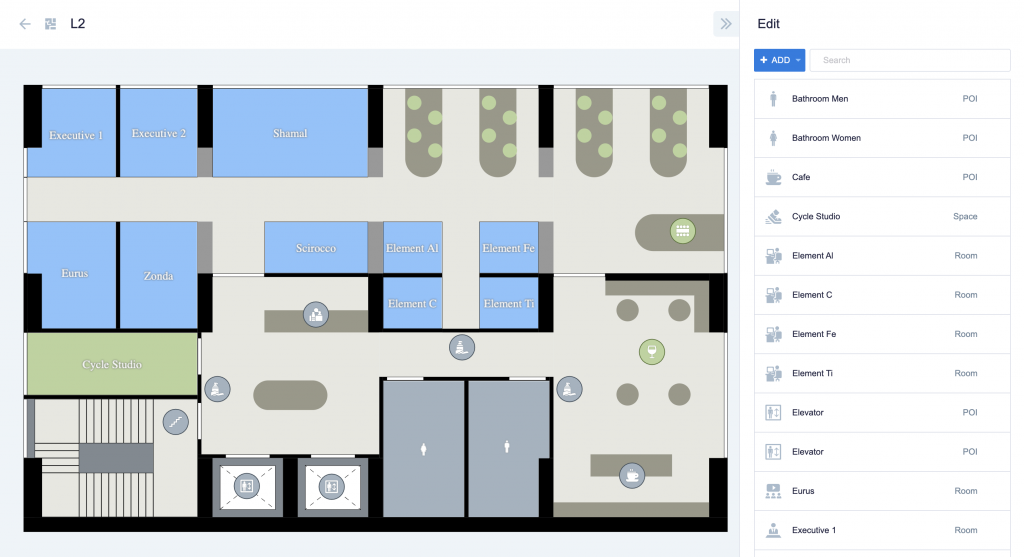 Trackable workspace inventory
Each workspace resource such as a room or desk can be tracked as a reservable item in Appspace. A reservable item can have multiple reservation rules, and will also collect secure visitor data for usage tracking. Use the Reservations module to create your inventory of rooms, desk and other reservable items.
Make room and desk reservations
Employees and visitors can check the availability of any workspace resource using the Employee App. Building passes, meeting rooms, or desks can be reserved in advanced through the app using any device with a browser. All reservation information is collected and securely tracked so that administrators can review workspace usage reports. 
Learn more about the Employee App in this guided path.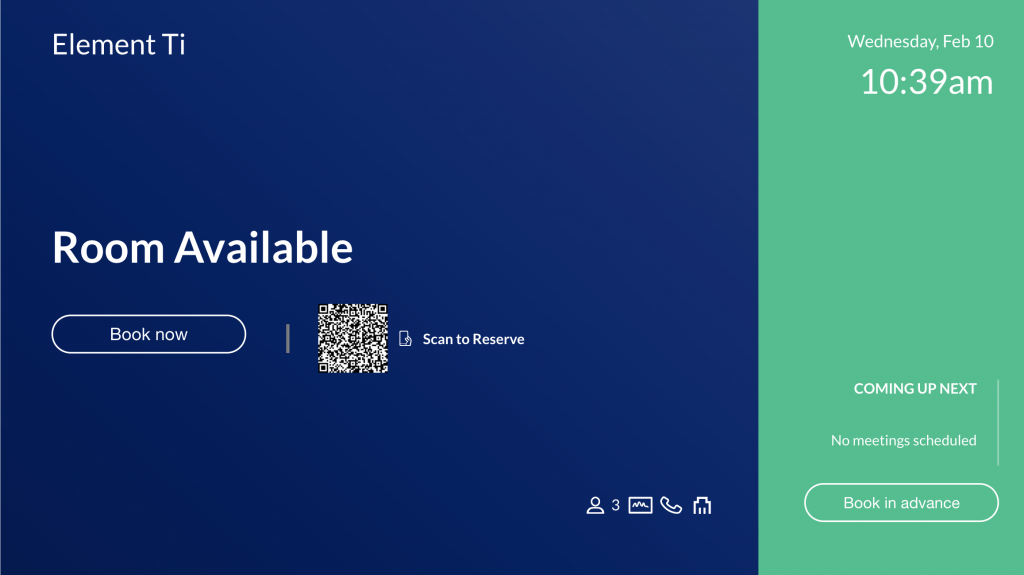 Workspace check-in points
An on-screen check-in point can be created for any reservable workspace using the Room Schedule card. Employees and visitors can see the current schedule of a room or desk, and perform a touchless check-in by scanning the QR code that is displayed.
Learn more about the Room Schedule card and how to configure it in this how-to article.
View reservation analytics
Data is collected for every reservation and visitor check-in and stored securely. You can run analytic reports to view the usage statistics of workspace resources, and review the overall history of visitors entering the premises.
You now know how to use the tools to manage the flow of visitors into the workplace.
You can configure the Visitor Registration module to run a trackable check-in process, and also setup an inventory of workspace resources that can be reserved and tracked with the Reservations module.
Browse a list of all our how-to articles, guides, paths, and troubleshooting articles, available for Appspace cloud.